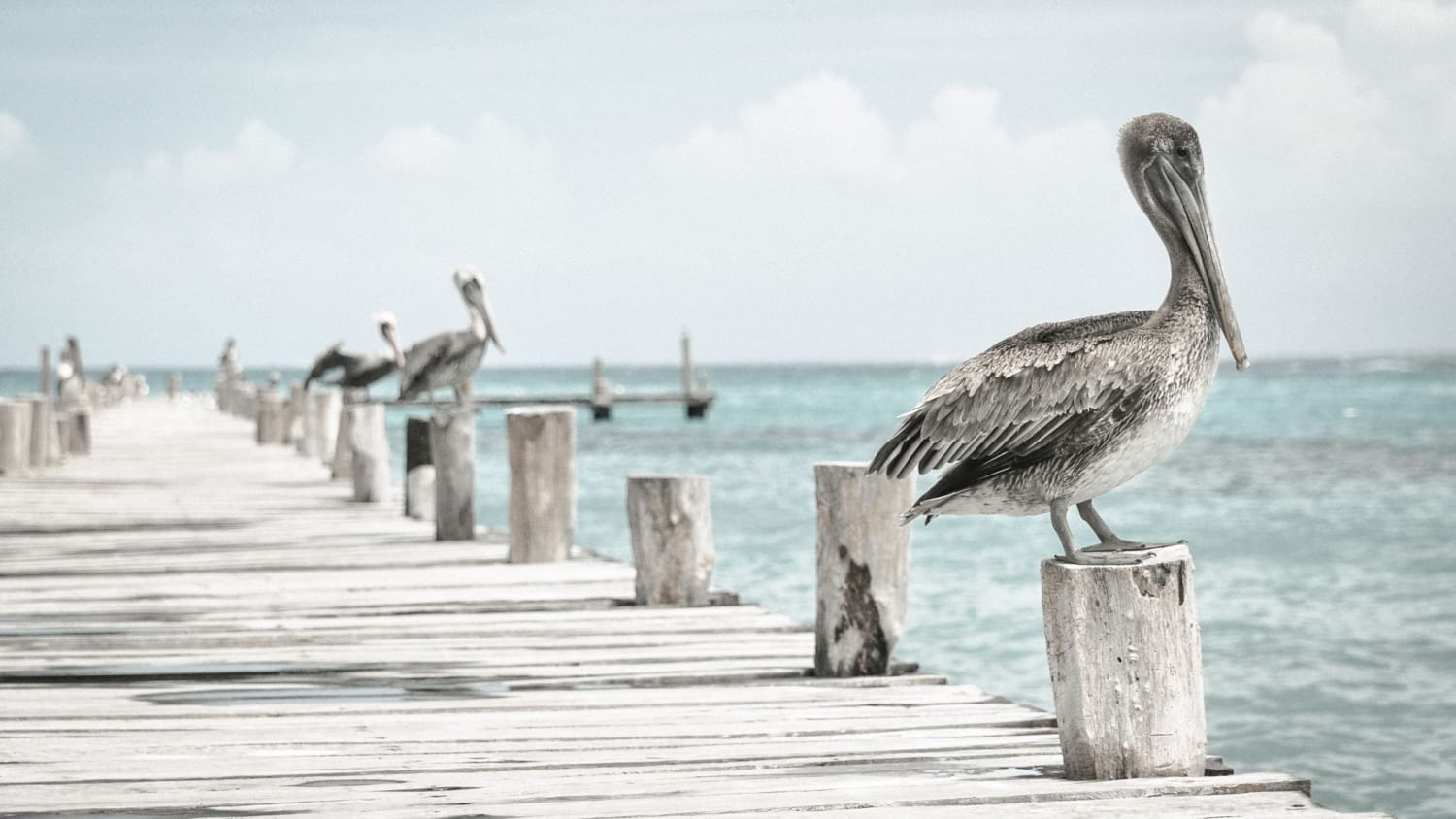 Mexican Riviera Packing List 2020
With the glorious summer season beckoning around the corner, it's time to start planning your Mexican Riviera getaway. Even now you can hear the waves crashing in the distance and taste the salty poolside margarita.
In the Riviera spirit, "Salud!"
While the trip logistics seem to all fall together, there's one thing that always marks the last, and most trying, step: addressing your packing list and settling on what to wear. Regardless if you are venturing out on a well-deserved cruise or soaking in the rays from your favorite beachside resort, here is your complete style guide for the Mexican Riviera.



Enjoy the Casual Slow Pace

Things slow down south of the border, especially in Riviera cities such as Puerto Vallarta, Cancun, and Playa Del Carmen. Casual attire prevails in the daytime unless you opt for an afternoon lounging at the beach. Even then, a stylish cover up can easily pass for a fashionable way to spend the day.


For her, consider:
• Summer dresses;
• Shorts, a skirt and a pair of pants;
• Short sleeve shirts and/or sleeveless tops;
• Swimwear and cover-up.
For him, consider:
Polo shirts or t-shirts; • 
Long sleeve shirt or sweater;• 
Shorts and a pair of pant; • 
Swimwear. • 

Focus on interchangeable pairings to minimizing your suitcase while maximizing your style.
Go Bold for Colors




Following a winter hibernating in neutral tones, it's time to again embrace the colorful attire tailor-made for the beach. After all, these regions inspired tropical color palettes such as corals and turquoises.

Feel free to mix a white top with bold vibrant shorts, or vice versa. This works for both men and women.





Embrace the Light Layers



Shed off those bulky winter layers in favor of light layers. Time to savor the golden rays you've been anticipating all year.

When slimming down, plan to layer for cooling temperatures in the mornings and evenings. You want to welcome the idea of a moonlit beach stroll. A light, yet colorful, sweater or long-sleeve button-up keeps the cool ocean breeze at bay. Add a pair of jeans or lightweight pants for cooler evenings.



Swimwear + Cover-ups 




With the swim up bar commonplace throughout the Riviera, you might find yourself spending entire days poolside. It's common for women to consider two swimsuits, one for sunbathing and one for water activities.

Stylish and fashionista Deborah Boland recommends ladies put as much thought into their cover up as their swimsuit. Opting for one with a little "glam" will have you feeling sexy and confident on the beach.

In lieu of formal cover up, men can pair their swim trunks with a casual button up for that classic European beachside look.









A Dash of Formal Flair

While we dream of relaxing on the beach or sailing into the sunset, come nighttime you will want to add a dash of pizazz. From spending the evening dancing to enjoying a formal dinner, it's important to always include at least one elegant outfit.
Evening and formal restaurant dress codes vary by resort or cruise. Browse their website to make sure you pack accordingly.
• For her, a cocktail dress, chic skirt with a blouse or a pantsuit can easily do the trick.
Travel Fashion Girl recommends taking advantage of the new Maxi dress styles to optimize your outfits.
• For gentlemen, options vary depending on the dress code. Some venues welcome khakis with a sleek button up while others prefer a jacket or even a tuxedo.



The Final Touches

Now spice up your wardrobe with a few minor accessories. To the ladies, adorn the classic oversized beach hat and stylish shades. Embrace the casual atmosphere and keep jewelry to a minimum. Traveling fashionista Krystal Bick captures the atmosphere perfectly.
 For the gentlemen, don't be afraid to try out a hat of your own. Add an elegant, and preferably waterproof, watch to the lineup to give you the freedom to truly disconnect.
Depending on the time of year, add a light rain jacket or umbrella to ward off the rainy season.
Plan Your Activities

From taking in 18 on the golf course to exploring the nearby ruins to shopping at the nearest market, visiting the Riviera gives you a plethora of activates to choose from.
That doesn't even account for all the resort activities, which may include jet skiing, tennis, volleyball and more.
When you finalize your itinerary, spend a few minutes planning out your activities to pack activity specific attire.



Cover the Basics

Don't forget to add your basics to the mix. From pajamas to intimates to fitness wear to belts, make sure your essentials make it in. As for footwear, comfortable sandals and flip-flops take priority. Depending on your excursions, a pair of closed toed shoes may be required.
Travel fashion specialist Alexandra Jimenez showcases the appeal of lightweight lace-up sandals.


Spruce Up Your Wardrobe

If you're looking for a new flavor for your Riviera getaway, consider Ploumanac'h. Crafted in Italy, our summer line up perfectly matches the elegant yet comfortable style ideal for your Mexican Riviera holiday.



Explore our vibrant summer selection for both men and women to make packing for your next getaway a breeze.


Bonus post: if you are visiting the Baja California, you may want to check out our Style Guide for Cabo San Lucas
---
About the Author
Alexandra Black-Paulick
Alexandra Black-Paulick is a talented writer and travel enthusiast, her well-worn passport has traversed multiple continents on the hunt for social enterprises or tourism companies championing responsible tourism.